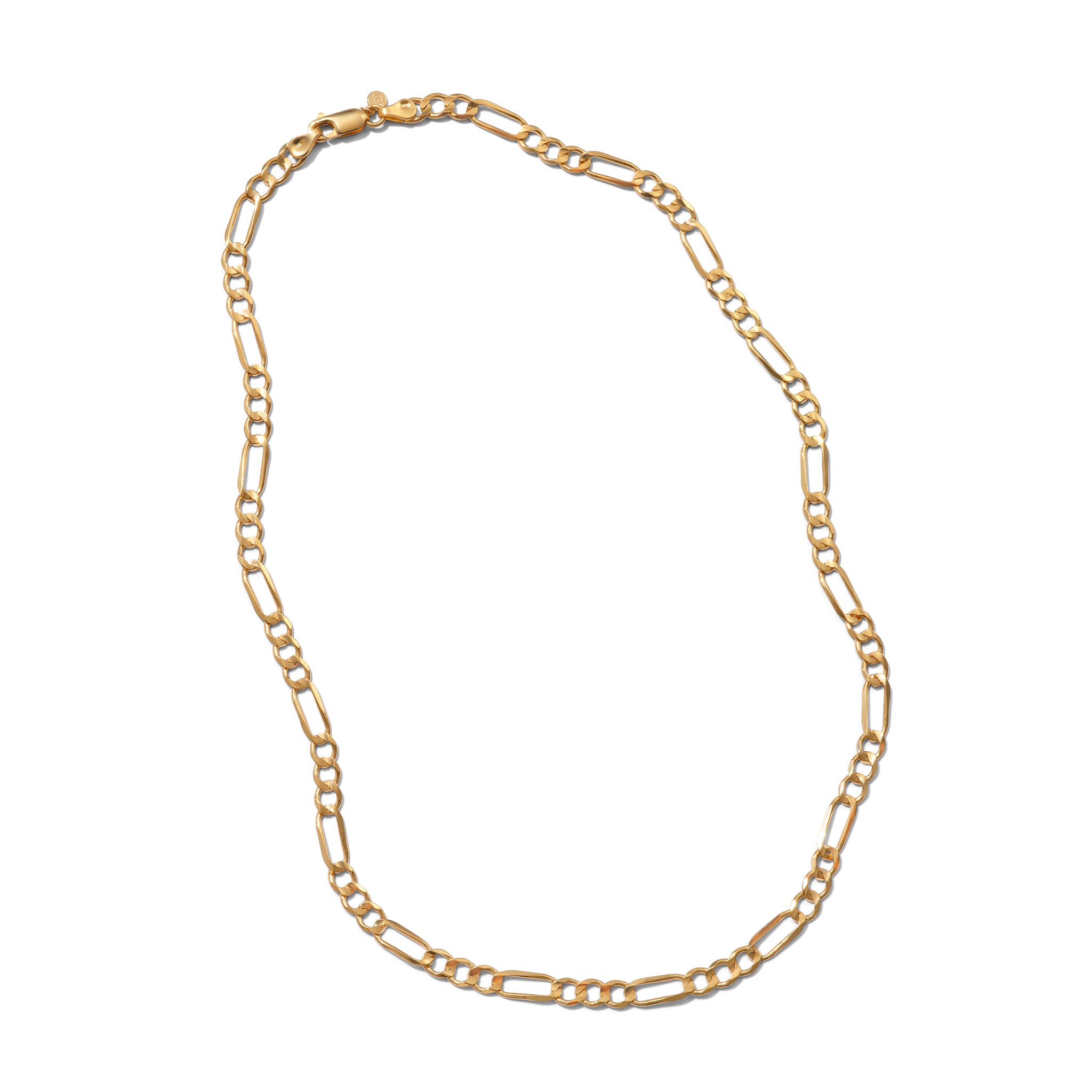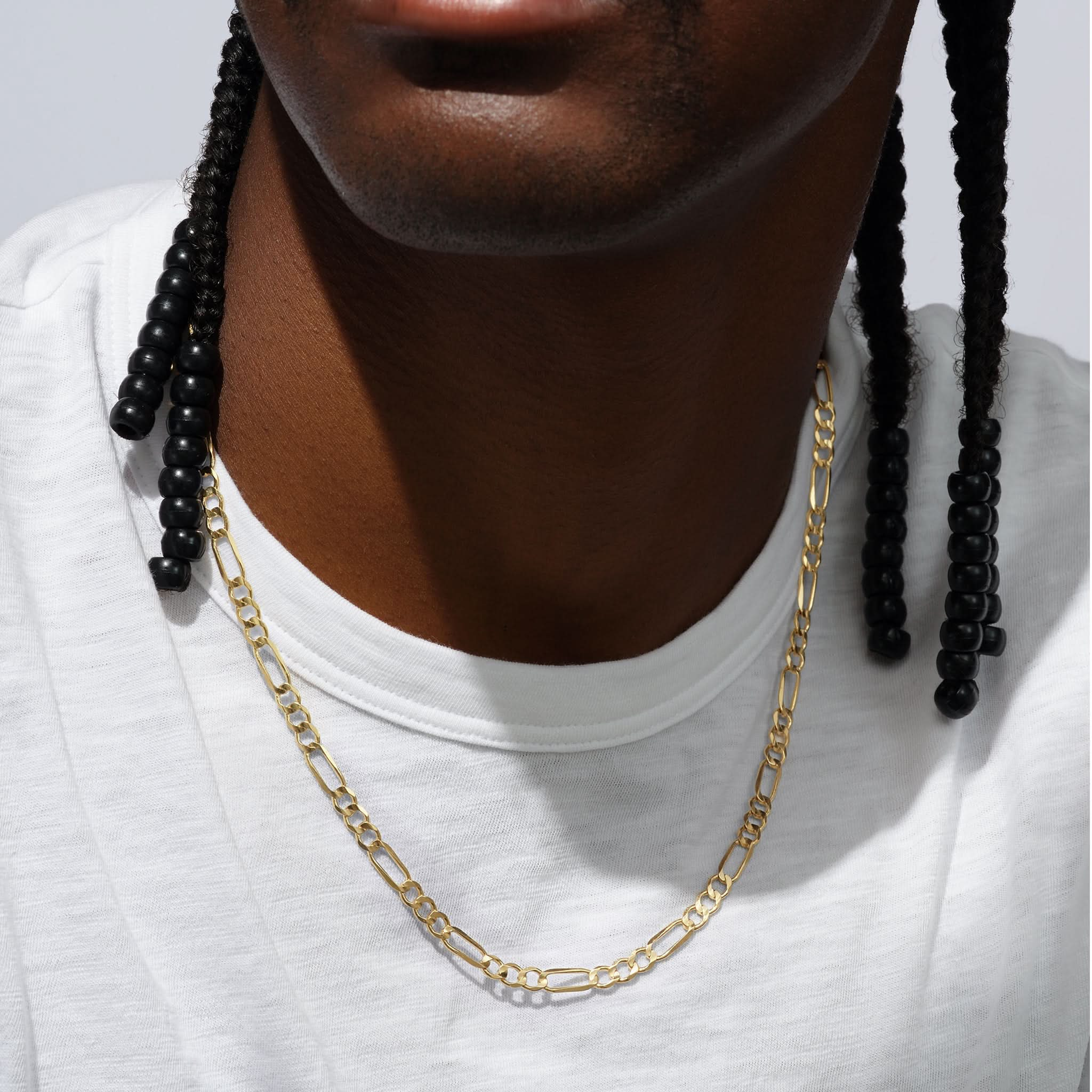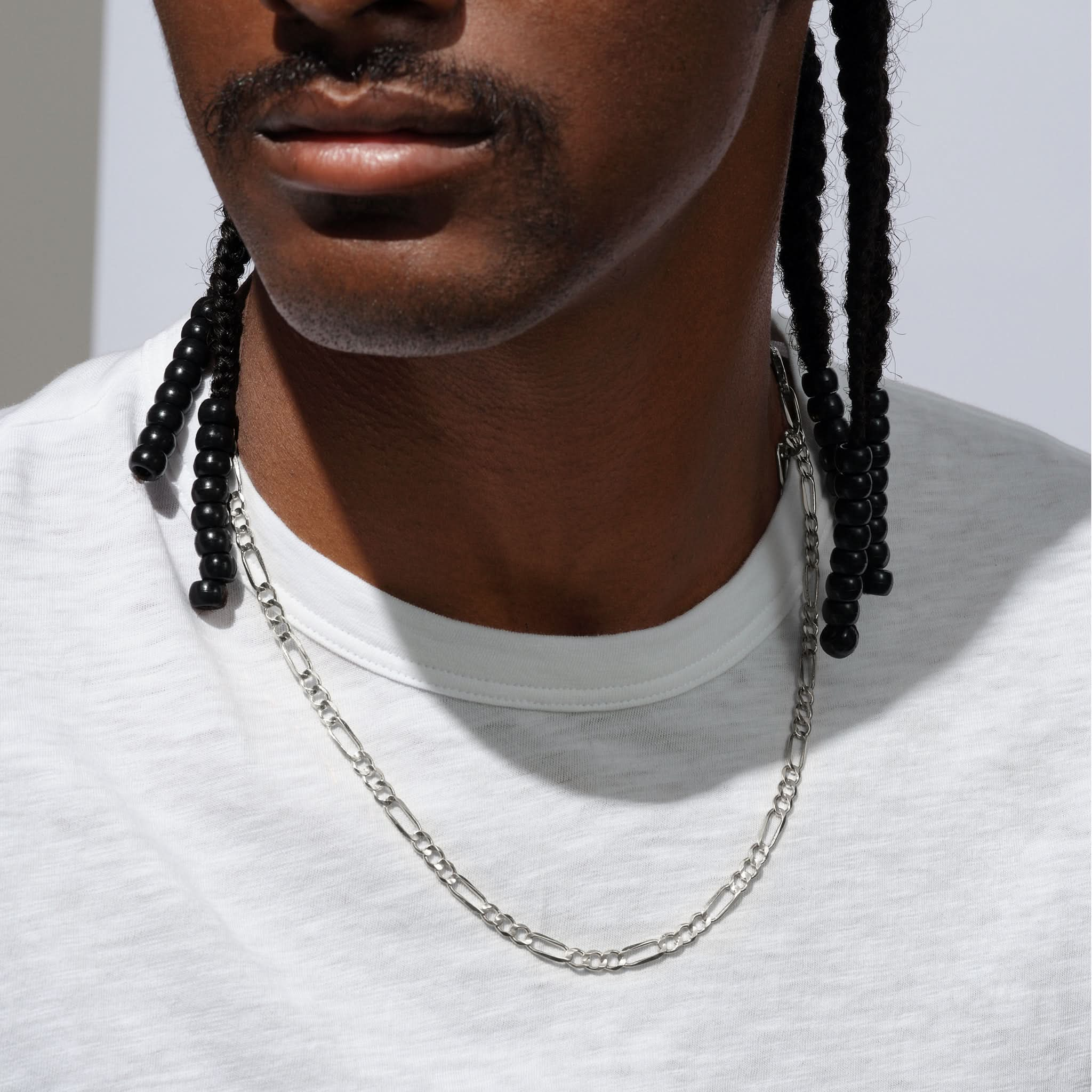 Men's Hollie Figaro Necklace
---
With bolder lines and chunkier weights, the Hollie Figaro necklace is perfect for those who wear their heart where it can be seen. 
Materials: 14k solid gold, 5mm chain thickness
Exclusive Love Weld design, custom made in our design studio.
All LW Online styles come with a traditional clasp as photographed, and can be welded at a later date.
22" custom tailored for our unisex size.
Come get your piece forever bound in our studio.